Cloud Business Communications ​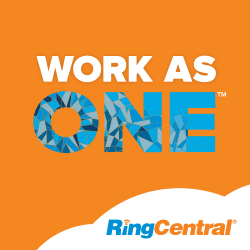 Stay in "Touch" from a Work-from-Home Environment!
The current events during this pandemic have left some businesses struggling trying to pivot and keep their business operations alive while working remotely. Traditional PBX phone systems are very dependent upon employees arriving at a destination for them to really be effective. Those that do have some remote capabilities, are limited to just voice communication while at their business offices.
With our Cloud-based communications platform, team members can literally work from anywhere! It's one of the silver linings for companies that have adopted Cloud Communications. Having the ability to work from anywhere has allowed them to quickly pivot and keep their business operations uninterrupted while they service their clients and customers during this pandemic!
As a RingCentral partner we have positioned our clients to keep ALL their lines of communications open during this pandemic! With the RingCentral communications platform phone calls, SMS (Texts), Video calls, collaboration and conferencing are all included in the Office Standard package and above. Don't need all of the features and functions, we have a package that will fit your needs as well.
We can help your company with a Cloud-based communication solution that will keep you in "Touch" and talking with your customers and co-worker